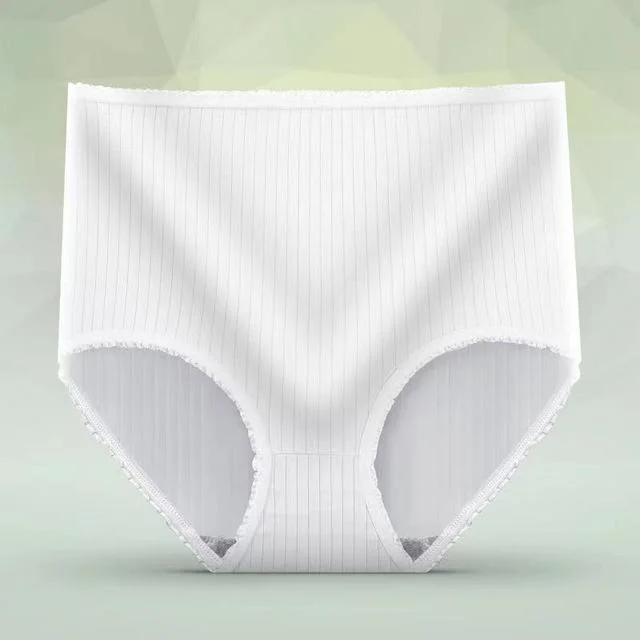 COMPLETE PROTECTION AGAINST LEAKS, MOISTURE AND UNPLEASANT ODORS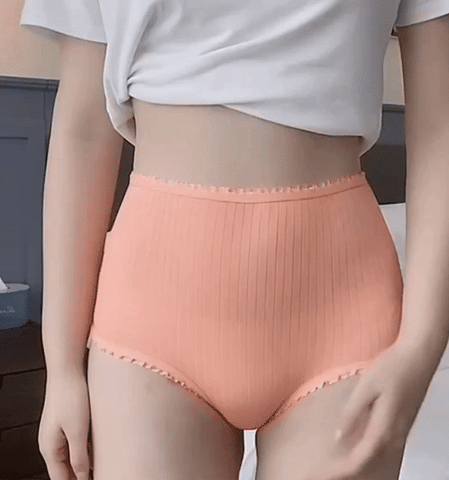 Do you recognise your self?
In the back of your mind, you keep thinking about the possibility of a leak. When it's too late, you may find unwanted stains on your pants. Fortunately, this will no longer be the case with High Waist Leakproof Underwear™, a slipper with a snug fit. Leak Proof Underwear™ various innovative layers in underwear mean leaks are a thing of the past.
✔️Go through life with confidence - Leak Proof Underwear™ is designed to avoid uncomfortable moments caused by urine leakage, menstruation and sweat. It provides protection against harmful substances and makes you feel safe.
✔️For everyday use - 90% of women experience leaks when they cough, sneeze, laugh, bend, climb stairs, run or jump. Many women feel insecure as a result and tend to avoid social activities. With Leakproof underwear™ you can always be there!
✔️Environmentally friendly - On average, women use 11,000 pads or tampons in their lifetime. Unlike single-use products that are harmful to the environment, Leak-proof underwear™ are reusable and come in durable paper packaging.
✔️Neutralizes unpleasant odors - Due to the material's unique composition, Leak-proof underwear™ hides unpleasant odors caused by leakage of urine. The outside consists of nylon and spandex, while the inside contains viscose fiber and polyester.
✔️Especially suitable for traveling and sleeping - Leak-proof underwear™ absorbs two to three times more liquid than a tampon. It can also be used as extra protection during heavy menstruation or other unpleasant surprises.
The protective band is specially designed to absorb liquids such as urine and irritating leaks during menstruation. The panties are stretchy, very comfortable and easy to wash. The panty consists of 3 absorbent layers so you can continue to move freely without leaking.
NOTE: Once you've tried Leak Proof Underwear™, you'll never want anything else!
Due to our campaign, there is currently a high demand for Leak Proof Underwear™, which means we will soon run out of stock. When the stock is completely used up, the price is increased again to the normal price of NOK 900.
Leak Proof Underwear™ is not available in stores, so take advantage of them while the promotion lasts and stocks last!
100% customer satisfaction guarantee
Satisfied customers are our highest priority. That is why 99.4% of our Norwegian customers recommend us.
Our products are of high quality. Are you unhappy with your order?
You can return the item to us within 30 days.
We cover the shipping costs on our products and offer you free shipping!
Do you have questions about your order? Our customer service is available 24/7.