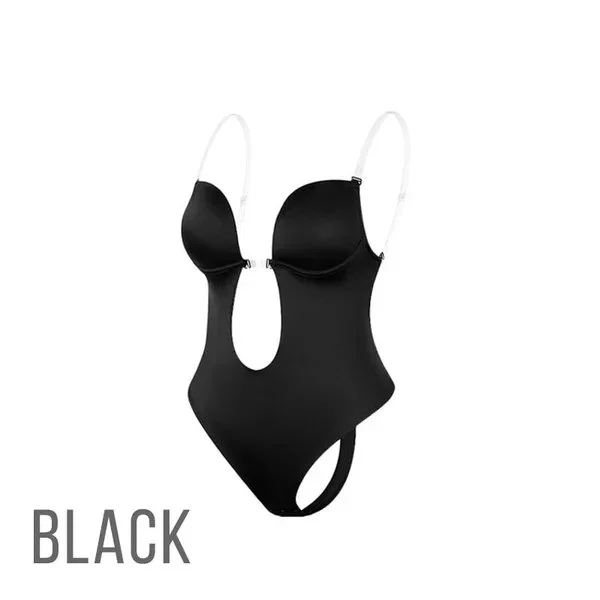 NOTHING SCREAMS SEXY LIKE A CONFIDENT YOU.
Meet the ultimate bra and shaper undergarment for backless and low-cut plunge dresses!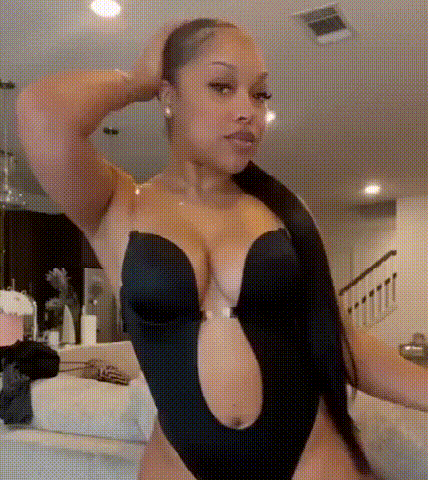 This is the hidden secret to making your bust and curves look amazing under those challenging outfits. It features adjustable clear plastic straps and a thong bottom to let you freely style your best look!
WHAT MAKES US SPECIAL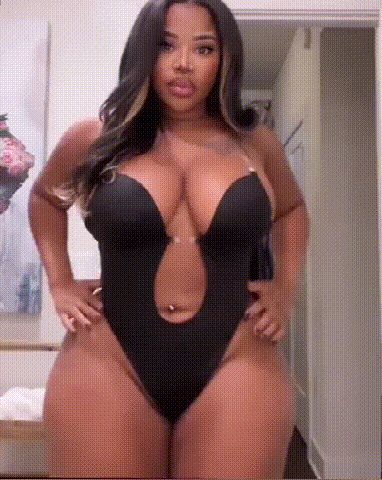 It amplifies your natural silhouette and provides a seamless look under all of your outfits. Truly a "must-have"!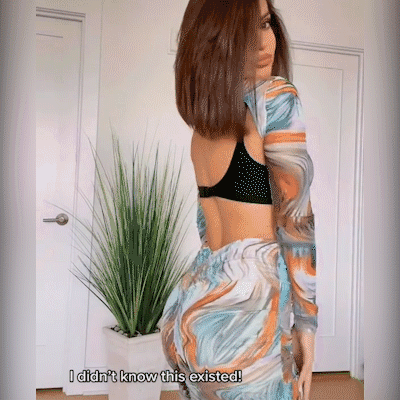 Thousands Of Women Are Obsessed
👗Plunge shapewear with deep v-neck and backless design, underwire cups, u plunge.Commonly worn under wedding dresses, party dresses, and a variety of low-cut outfits and necklines.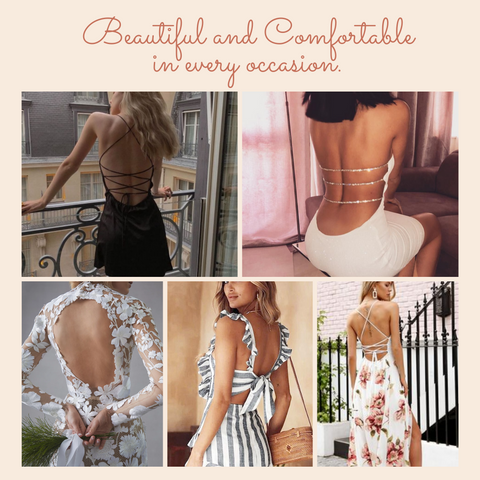 Stretchy Fabric For Easy To Put On
💞Seamless design for invisible underneath any type of clothing. Open crotch design for convenient bathroom use. Silicone band holds garment in place. There is a pair of extra-longer straps for better adjust and fit.

Wear Anything With Confidence
Show your back with confidence. Don't worry about loose sillicone pads or boob tape that will come off when you sweat. Our backless body shaper will give you the support you need, all day and all night long. The shaper comes with extra clear straps and underwire support.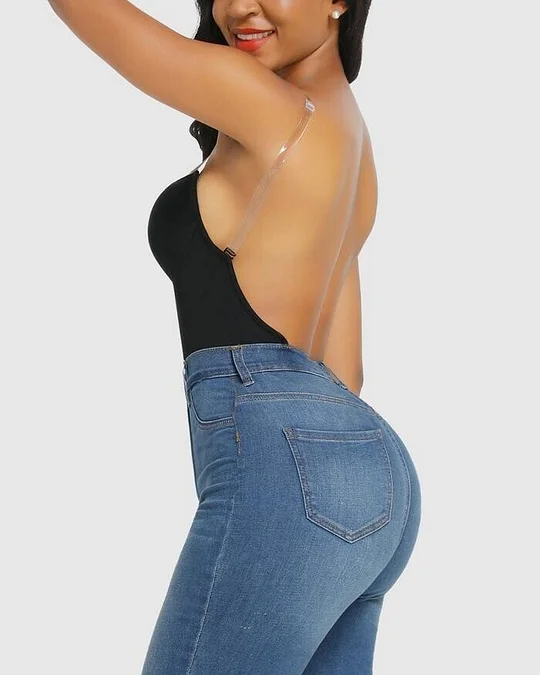 Before Our Peachy Bodysuit & After!
See how perfect you can look with our New & Improved Backless bodysuit. Specially designed to move with your body, Silky Velvet feel! Sit, dance, and stretch with ease.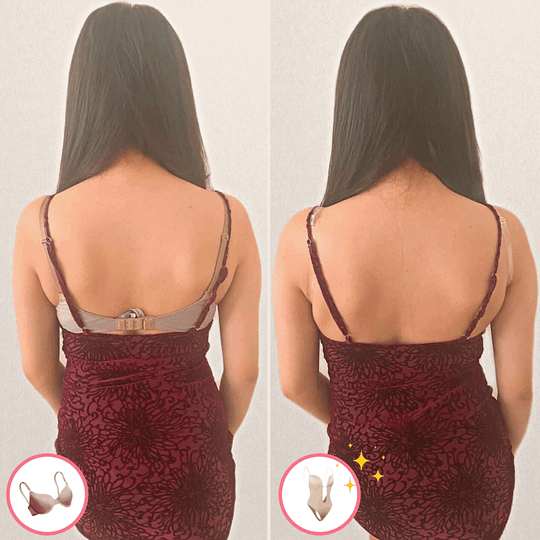 HOW DO I STYLE IT?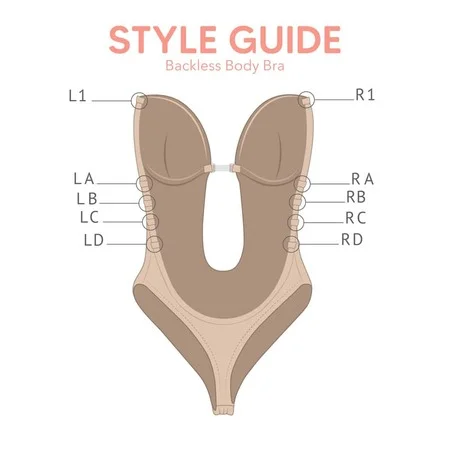 First, you'll need to know where each strap can go. You'll notice on the back of the shaper a loop on the top left of the cup, as well as the top right (labeled L1 & R1).
On the sides of the shaper you'll see 4 loops on the left side, and 4 loops on the right side. These can all be used in many ways so you can style your outfits for different looks! See for yourself below: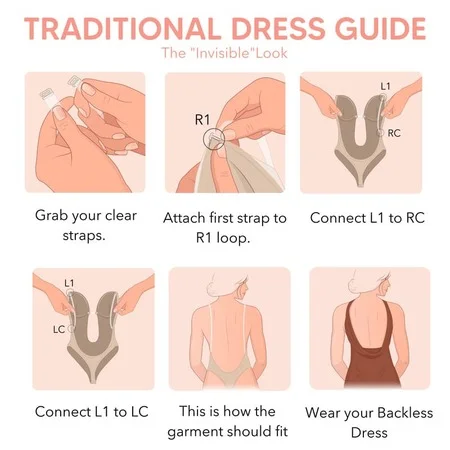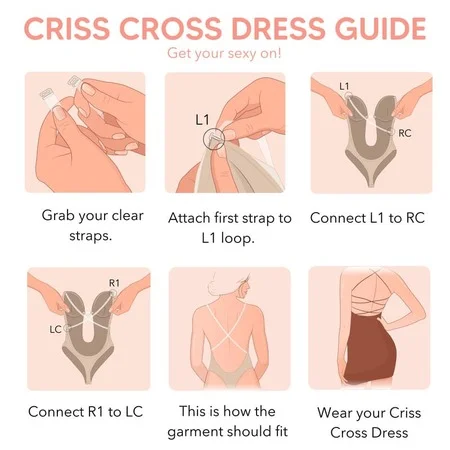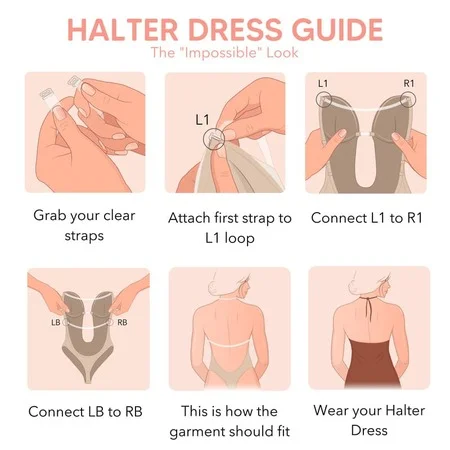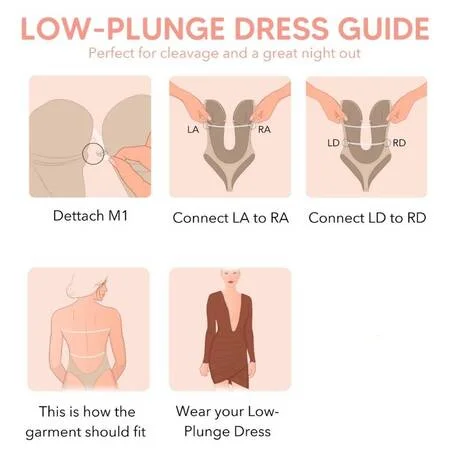 Backless Body Shaper Bra ×1
Main fabric composition:Nylon/Acrylic
Function:Gathering, butt lift, body sculpting, chest support
Thickness:Ordinary
---